In this tutorial, we'll cover how to determine if you're eligible for an Easy WP SMTP refund, and how to request one.
1. Determining if You're Eligible for a Refund
Easy WP SMTP confidently provides a 100% no-risk double-guarantee. Should you test out Easy WP SMTP and determine within the initial 14 days that it's not the right match for you, we'll gladly issue a complete refund.

Once the initial 14 days is up, you can't get a refund, but you can still cancel your account.
2. Requesting a Refund
To request a refund within the 14-day risk-free period, kindly log in to your Easy WP SMTP account.

Once you've logged in, click on the Support tab to visit the Easy WP SMTP Support page.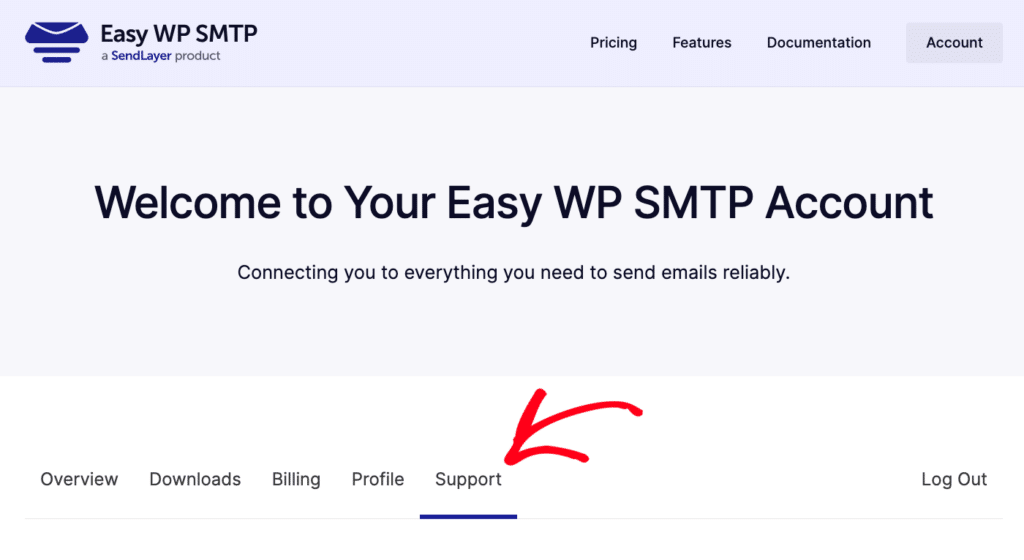 Here you'll see a form that you'll need to fill out to complete your refund request. Be sure to enter your contact information and select the My account option from the What can we help you with today? section.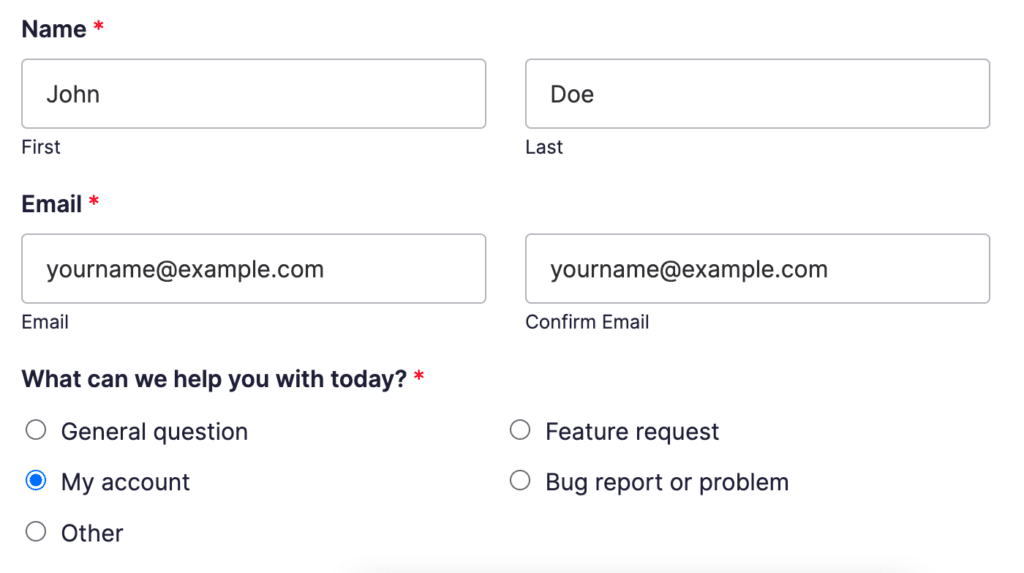 Next, select the mailer you're using with Easy WP SMTP. If you haven't set up a mailer yet, choose the Not Applicable option.
You'll also need to add the full URL for the site associated with your account in the Your Website section.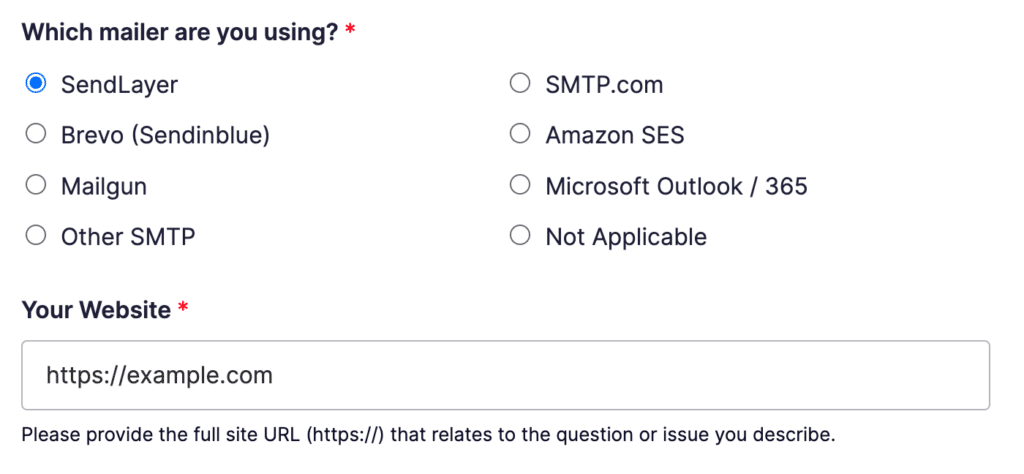 Under the Access to your WordPress website section, go ahead and select I will not or cannot provide access option.

Then, in the Issue / Message box, describe the details of your request. Once this is all filled out, you can go ahead and submit the form by clicking the Submit button.
Note: Of course, we don't want to see you go. If our support team can help in any way, or if there are specific features you'd like to see, please let us know in your message!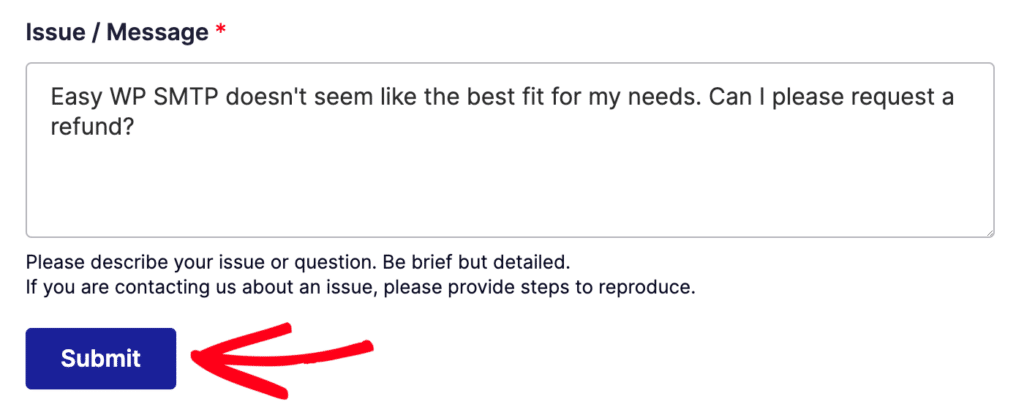 Our team will respond as soon as possible to keep you updated on the status of your refund.

That's it! That's all you need to do in order to request a refund for Easy WP SMTP.